GotW3 4G LTE Home Wireless Internet Plans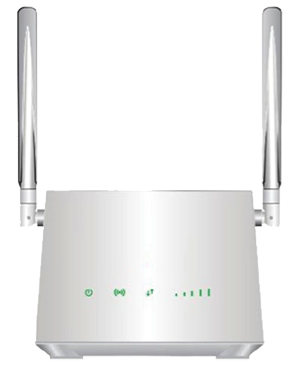 ESIM Unlimited Data Plan
Our newest plan, ESIM Unlimited utilizes the power and convenience of multiple carriers to give you a continuous signal even as you change location. The Simtell router switches between different carriers on the fly to deliver a constant and high-speed internet connection for your home, business, or even while traveling. Enjoy uninterrupted internet access no matter where you are – now with unlimited data to meet your every need!
Unlimited Plan
$134.99/mo
gotSPOT Wireless Internet Plan
The new gotW3 gotSPOT functions using "E-SIM" technology, allowing it to use Urban, Rural, and Elite carrier networks. The gotSPOT constantly monitors the best available network, and seamlessly switches between carriers.
| | | | |
| --- | --- | --- | --- |
| 50 GB | 300 GB | 500 GB | 750 GB |
| $99.99/mo | $129.99/mo | $149.99/mo | $179.99/mo |
| | |
| --- | --- |
| 50 GB | 300 GB |
| $99.99/mo | $129.99/mo |
| | |
| --- | --- |
| 500 GB | 750 GB |
| $149.99/mo | $179.99/mo |
Simtell ESIM Router – $279.99
Paired with an ESIM Unlimited plan, the Simtell ESIM Wireless Router gives you a continuous solid internet connection with unlimited data at all times. Perfect for your home, business or while on-the-go, the Simtell router leverages the coverage of multiple wireless carriers to ensure that you're always connected! It'll automatically switch on the fly between different carriers and cell towers, giving you the strongest possible connection at all times.
The multi-carrier cellular internet technology offered by this Simtell ESIM router gives you the reliability and speed of a single-carrier router without being reliant on only certain carrier cell towers. You'll always be connected – whether it's at home or the office, for business or pleasure – you'll enjoy uninterrupted internet access with unlimited data at your disposal no matter where you are.
GotSPOT 4G-LTE Wireless Router – $299.97
Works only with the GotSPOT Wireless Plan
The GotSPOT 4G-LTE Wireless Router is a powerful multi-network connection device designed to be the primary Internet access for various applications, such as small business/home offices, kiosks, SDWAN gateways, IoT devices, fax connectivity, and alarm systems – anywhere Internet access is needed.
* All plan fees are per month. These plans are only available with the gotW3 LTE-200 Router. Router must be purchased separately from an authorized gotW3 retailer. Prices do not include a $2.99 regulatory/administrative fee.
Add The Router Protection Plan!
We get it – accidents happen and, on occasion, routers fail. That's why for just $4.99 a month, you can have complete peace of mind when you add the router protection plan to your ESIM Wireless Service! In addition to the manufacturer warranty for 90 days from the date of purchase, our service includes 24/7 protection.
If your router stops working, simply complete an online claim form and a Gotw3 representative will call you within 24 hours. Same-day shipment of a new, replacement router will be sent to you along with a Return Shipping Label to send the old router back to gotW3 via UPS.
*There is a claim limit of (1) router replacement per year with a $29.99 deductible. If your old router is not received within two weeks of the arrival of the replacement router, a charge of $199.99 will be charged to your credit card on file.
GotW3 Home 4G LTE High-Speed Internet
With a GotW3 plan, you can have high speed wireless internet at home or on the go. Through our 4G LTE network, you can have fast, reliable home WiFi whether you live in the country or in the city. Even if you're traveling, our portable routers will enable you to take your wireless network with you wherever you go.
Get started by choosing the plan and modem that works best for your home. After purchase, we will ship out your activated modem and you simply turn it on and go! There are no contracts or credit checks with GotW3 – just easy to set up high-speed internet!
High-Speed Wireless Internet Plan for Rural Homes
If you live in the country, off-the-grid or just travel frequently, then our Rural Plan is for you! With nationwide availability, this plan is perfect for those who currently have limited, low-quality internet options. With GotW3 you can get set up quickly and instantly start doing more of the things you love to do online with more data, fast internet speeds, and an ultra-low ping rate.
Portable 4G LTE Internet Plan for City Residents
For city life, our Urban Plan will be the perfect fit. This wireless internet plan is well-suited for populated areas, apartment buildings, or anyone needing a mobile solution for city living. Starting at just $129.99 per month plus a one-time modem purchase, the Urban Plan from GotW3 will surpass your expectations!
OUR HAPPY CUSTOMERS
Cindy S.
Brownsville, OR
I've been in the country for like all 24 years of my life, I've NEVER got to experience Netflix or internet like this!


Maureen & Gregory D.
Dublin, TX
Works great, great speeds, easy to use. For rural locations and mobility it's a great option. Worth it in the long run.
More Data + No Contracts
With GotW3, you'll get up to 750 GB of high-speed LTE data to do more of the things you love online like stream movies, connect, and more – all while not being locked into a contract!
Lightning Fast 4G Speeds
Satellite, dial-up, and slow DSL are no match for GotW3's lighting-fast speeds. Watch your favorite shows without buffering and search the web faster like never before!
Nationwide Rural + City Options
Powered by cell towers, GotW3 can offer two great plans nationwide that are built perfectly for both rural and urban customers. Also, unlike other providers, your service is plug-and-play so it can go on the road with you!
Get Exclusive GotW3 Deals in Your Inbox Today!