Boat Internet Service
FAST 4G LTE WIRELESS INTERNET AVAILABLE NATIONWIDE
Lightning-Fast Speeds

Up to 750 GB High-speed Data!*
Ultra-low Ping Rate!

Surf, Stream & More!
Your Perfect Solution To Boating Internet Service
In the past, getting reliable, high-speed internet service on the water has been difficult. From extremely costly satellite internet equipment and service to trying to find a marina with Wi-fi that barely reaches your boat and is spotty. It's been tough – but it doesn't have to be anymore!
With GotW3, you can get up 750 GB of high-speed data direct to your boat that can be enjoyed by everyone. Whether you want to work remotely from your boat, play music through a portable speaker, or connect tablets for kids to watch movies and play games, it's now possible!
How GotW3 Wireless Internet Works
Whether at home, on the go in an RV, or boating on a lake, GotW3 can deliver high-speed 4G internet. It's plug-and-play out of the box, so all you need is a power source, and a GotW3 modem to connect your devices and get instant access to the web.
GotW3 works by using E-SIM technology and connecting to the strongest cell tower near you and delivering service straight through your modem. The E-SIM technology really sets GotW3 apart because it can run off Verizon, AT&T, and T-Mobile cell towers! With these providers having nationwide coverage, you will have the strongest possible service no matter where you are!
Marina & Boat Internet Plans by GotW3
There are various GotW3 plans to choose from, but the GotSPOT and ESIM wireless plans are by far the favorites for boating and marina use. You'll have the strongest possible connection as your modem automatically detects which tower to get service from and this means top speeds for doing all the things you love to do online.
Plans start at just $99.99 a month and go all the way up 750 GB of monthly data. That's plenty of data to allow your family to run the devices they want and enjoy the waters that much more!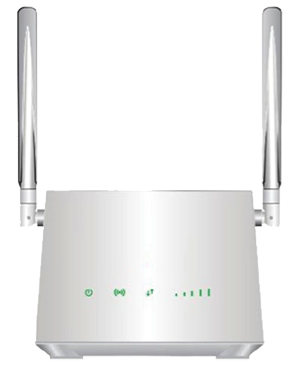 ESIM Wireless Internet Plan
Our newest plan, ESIM Wireless is designed to meet the needs of residential, business, and enterprise users with multiple data options and the ability to switch between networks to provide you with wide service coverage, high data throughput, and great speeds. This plan and new technology also eliminate the need for SIM swaps, as well as APN updates and firmware – it's a true plug-and-play service!
| | | |
| --- | --- | --- |
| 300 GB | 500 GB | 750 GB |
| $129.99/mo | $149.99/mo | $179.99/mo |
| | |
| --- | --- |
| 300 GB | 500 GB |
| $129.99/mo | $149.99/mo |
gotSPOT Wireless Internet Plan
The new gotW3 gotSPOT functions using "E-SIM" technology, allowing it to use Urban, Rural, and Elite carrier networks. The gotSPOT constantly monitors the best available network, and seamlessly switches between carriers.
| | | | |
| --- | --- | --- | --- |
| 50 GB | 300 GB | 500 GB | 750 GB |
| $99.99/mo | $129.99/mo | $149.99/mo | $179.99/mo |
| | |
| --- | --- |
| 50 GB | 300 GB |
| $99.99/mo | $129.99/mo |
| | |
| --- | --- |
| 500 GB | 750 GB |
| $149.99/mo | $179.99/mo |
OUR HAPPY CUSTOMERS
Cindy S.
Brownsville, OR
I've been in the country for like all 24 years of my life, I've NEVER got to experience Netflix or internet like this!


Maureen & Gregory D.
Dublin, TX
Works great, great speeds, easy to use. For rural locations and mobility it's a great option. Worth it in the long run.
Get Exclusive GotW3 Deals in Your Inbox Today!