Camping & RV Internet Service
FAST 4G LTE WIRELESS INTERNET AVAILABLE NATIONWIDE
Lightning-Fast Speeds

Up to 750 GB High-speed Data!*
Ultra-low Ping Rate!

Surf, Stream & More!
Stay Online While Camping or RVing
Spring and summer are coming, and many Americans will soon be hitting the open road, embarking on forest trails, and enjoying the great outdoors. Whether it's camping, hiking, or RVing, activities like these are a wonderful and affordable way to explore areas you've never been, make new memories with friends or family and live with freedom and self-sufficiency.
But for all the free reign and self-reliance that camping and RVing can give you, how well are you able to rely on your mobile internet? Access to stable internet is becoming more and more of an essential aspect of life, and when you factor in long RV trips or extended time with the entire family, a good internet connection for everyone to use becomes very important. That's where a wireless internet plan GotW3 comes in!
Remote and On-The-Go Internet Solution
Campgrounds and RV parks might have WiFi networks, but those could have weak signals, slow connections, and might require payment. Why pay for something unreliable when you can have a high-speed wireless plan that can travel across the country with you!
GotW3 covers all the problems of those other methods – a mobile internet solution that's your own, that functions off extensive nationwide cell networks for near-constant connectivity and doesn't need to rely exclusively on a single carrier. Read on to see why GotW3 is the answer to RV/camping internet you've been looking for!
How GotW3 Wireless Internet Works
GotW3 provides wireless internet for you wherever you are, even traveling or camping. You'll just need a GotW3 plan, one of their routers and a power supply, and you'll be ready to set up your own personal wireless network, capable of supporting up to 25 devices! GotW3 uses 4G LTE coverage for your internet connection, like your smartphone does. With this existing network, your GotW3 router uses an active SIM card to connect to nearby cellphone towers and keep you online even when you're remote.
With GotW3's all new "E-SIM" technology, you can even take advantage of multiple carrier networks for even more extensive coverage. And since this connection is coming from local towers instead of satellites, you get a much more responsive connection with less lag and faster loading. That means you can not only surf and post online, but even stream shows, music and game online – all while on-the-go!
RV & Camping Internet Plans by GotW3
There's various GotW3 plans to choose from, but the E-SIM plans using multiple carrier cell towers would be best for RVing or camping. The technology will let your router automatically switch between different carrier towers depending on which is closer and give you a better connection, ensuring that you're always set up with the strongest possible signal.
The gotSPOT wireless internet plan is a popular one particularly well-suited to RVing or traveling. With plans starting at $99.99 per month for 50 GB of data and with options going all the way up to 750 GB of monthly data if you'd prefer, GotW3 has a plan for you. These plans are easy to set up and with E-SIM technology, it's truly the best internet solution for the adventurous among us looking to stay online while exploring and living your life off the beaten track.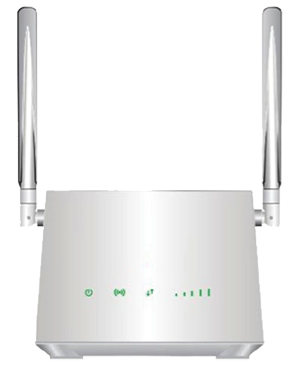 ESIM Wireless Internet Plan
Our newest plan, ESIM Wireless is designed to meet the needs of residential, business, and enterprise users with multiple data options and the ability to switch between networks to provide you with wide service coverage, high data throughput, and great speeds. This plan and new technology also eliminate the need for SIM swaps, as well as APN updates and firmware – it's a true plug-and-play service!
| | | |
| --- | --- | --- |
| 300 GB | 500 GB | 750 GB |
| $129.99/mo | $149.99/mo | $179.99/mo |
| | |
| --- | --- |
| 300 GB | 500 GB |
| $129.99/mo | $149.99/mo |
gotSPOT Wireless Internet Plan
The new gotW3 gotSPOT functions using "E-SIM" technology, allowing it to use Urban, Rural, and Elite carrier networks. The gotSPOT constantly monitors the best available network, and seamlessly switches between carriers.
| | | | |
| --- | --- | --- | --- |
| 50 GB | 300 GB | 500 GB | 750 GB |
| $99.99/mo | $129.99/mo | $149.99/mo | $179.99/mo |
| | |
| --- | --- |
| 50 GB | 300 GB |
| $99.99/mo | $129.99/mo |
| | |
| --- | --- |
| 500 GB | 750 GB |
| $149.99/mo | $179.99/mo |
OUR HAPPY CUSTOMERS
Cindy S.
Brownsville, OR
I've been in the country for like all 24 years of my life, I've NEVER got to experience Netflix or internet like this!


Maureen & Gregory D.
Dublin, TX
Works great, great speeds, easy to use. For rural locations and mobility it's a great option. Worth it in the long run.
Get Exclusive GotW3 Deals in Your Inbox Today!